Dubai Tourism has countless opportunities for enjoyment. You can shop indefinitely. There are other exciting things to do. A super-luxurious holiday is also waiting for you here, so stop looking. Dubai is the ideal holiday spot because of these adventurous things. There are several locations where you can unwind. And no matter how often you go to Dubai, it never gets old. Are you curious as to why? Get your online Dubai visa today and see the justifications for visiting Dubai listed below.
Amazing Watersports
In Dubai, there are numerous water activities available. Here, you may have the best parasailing. The panoramic views of Dubai from a boat-guided parachute adventure are magnificent. The greatest site to try parasailing is Arabia Horizons. Another exciting sport in Dubai is fly fishing. You'll be attached to an inflatable and fly over the water. JBR Beach is the ideal location for fly fishing. You can also go speedboating at JBR Beach. Try Flyboarding by standing on a jetpack and ascending to amazing heights. Ride the Seabreacher, a metallic shark, for a thrilling experience at Rixos the Palm.
Kite surfing is another well-known activity here. In Dubai Marina, kiteboarding is available. Enjoy diving at Atlantis The Palm to get up close to sharks, coral, and manta rays. Wakeboarding, water skiing, and windsurfing are further options. A must-do is swimming with adorable bottlenose dolphins. The Dubai Dolphinarium is the ideal site for that. There are additional prospects for deep-sea fishing in the Persian Gulf. Don't forget the thrilling skyboarding.
Heaven for Shopper Enthusiasts
For individuals who must shop constantly, Dubai has the best options. Customers enjoy the tax-free option's pleasant experience. The shop occasionally has additional specials and discounts. As a result, this area may see tens of thousands of visitors during the busiest shopping seasons. In Dubai, there are numerous retail establishments. Dubai Mall is the largest shopping center on earth. From here, you can purchase stylish clothing and jewelry. Additionally, you can get genuine Arab clothing.
The Mall of the Emirates is a distinctive destination to shop. Known for being a resort with shopping. If you want to get some great prices on gold, go to the Deira Gold Souk. Here, there are more than 300 retail stores. However, make sure you practice your negotiating techniques before going here. Along with these items, the Bur Dubai Souk also offers pashminas and silk apparel. Additionally, you can purchase various mementos here. These contain, among other things, relics from the Burj Khalifa and Aladdin shoes. Global Village is a store where you may buy goods from many nations. At this international exhibition, nations from Arab, America, Africa, and India participate.
Additionally, Burjuman Centre offers upscale shopping opportunities. The top fashion brands, such as Louis Vuitton, Dolce & Gabbana, Versace, and Christian Dior are all represented here. Check out Al Fahidi Street if you're looking to buy electrical or household items. Additionally, you may buy Arabic Attar or perfume as well as Arabic coffee, lucky stones, Dubai spices, and hookahs. So simply grab your application for a tourist visa to Dubai and go shopping until you drop.
Mouth-Watering Experience
Dubai offers a variety of culinary experiences. In Dubai, kebabs are fairly well-known. Some of the well-known dishes from the regional cuisine are Khuzi, Stuffed Camel, Alinazik Kebap, Hummus, Al Machboos, and Shawarma. Dubai also has some outstanding fine dining venues. Restaurant Teatro has theater-themed decor. This restaurant draws a lot of visitors because of the wonderful atmosphere and welcoming staff. Loca further offers Mexican food. Tomo, a Japanese restaurant, is located on the 17th floor. It has great wagyu sukiyaki. Nobu is another well-known Japanese restaurant in Dubai. Here, various food is served along with living music and DJs for the perfect dining experience. Here, cod with soy sauce is a common meal.
Moreover, Tom & Serg is a popular hangout café. Tashas is recognized for its exquisite setting and delectable cuisine. Here, you may find some of the best salads. You may try the kale salad, barley salad, and lobster parmesan here. Zuma is also the location to go to if you want to eat at a classic restaurant. The opulent interiors and aristocratic atmosphere will make you feel on par with the greatest in the world. You must try their roasted sashimi, lobster, and sushi. You must visit Ossiano, an underwater restaurant. You can experience all of these by visiting Dubai and getting your Dubai tourist visa.
Know More:- Simple Steps to Apply for a Visit Visa for Dubai
Explore the Desert
Dubai offers you an exceptional desert recreation experience. The most exciting activity in Dubai is the desert safari. At night, a glamorous desert safari is offered. During your night safari, you can have fun activities like dune bashing and stargazing. A day safari is an additional choice. There are many Dubai desert safari packages to choose from and customize according to you. One is in amazement when they witness the sunrise and sunset over the Arabian desert. When you're in a Range Rover in the desert, you truly do feel like a king. A jeep safari on sand is also more thrilling. A camel safari adds the same exhilaration to your journey. Sand skiing is another popular sport in Dubai. You enjoy the rush of flying across a desert. You must go quad biking if you ride a bike. These were some of the most famous Dubai desert safari activities.
Hot air ballooning also gives you the chance to see desert wildlife. Camels and gazelles can be seen in the desert. Dubai also provides vibrant nightlife in the desert. After your evening desert safari in Dubai, you can reserve a stay in a luxurious tent and take in some entertainment. Famous fire eating, belly dancing, and twirling. Additionally, there is a campfire and barbecue. Bedouin Camp and Atlanta Desert Safari Camp both provide overnight camping. Al Maha Resort Dubai is another option. You can't truly have an Arabian night experience without some delicious kebabs and hummus. Depending on the time of year you travel, the evening Dubai desert safari prices might range from INR. 2,200 to INR 4,000 per person.
Wonderful Historical Tours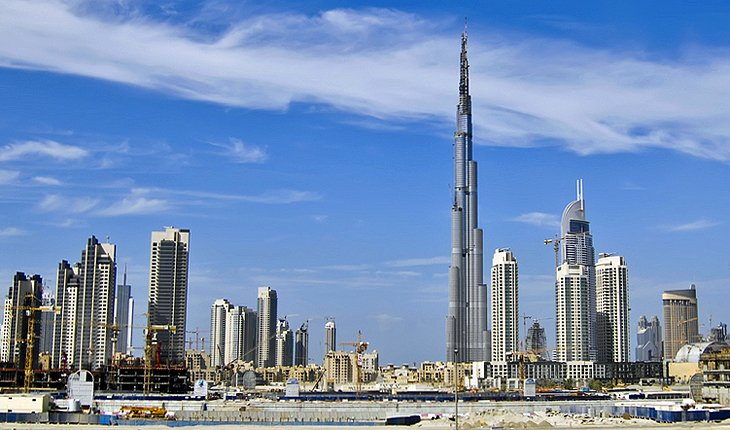 There are several historical sites in Dubai. The 19th-century Middle East warfare is chronicled in Al Bithnah Fort. The Umm Al Quwain museum contains forts. Information on the Islamic religion is available at the Sharjah Museum of Islamic Civilization. A well-known historical site next to Al Fahidi Fort is the Dubai Museum. There are a lot of traces of the previous Dubai here. You will also be astounded to discover Stone artifacts at the Souq Ad Hadid Archaeology Museum. Majlis Ghorfat Um Al Sheif will also provide a description of the royal way of life in the 1950s. Additionally, Dubai Old Town will provide you with a peek at local markets and Emirati culture. The Hatta Heritage Village is home to numerous historical forts and mosques.
Therefore, what are you waiting for? Apply for your Dubai E-visa online and get it within a few days.